All dogs need four "foods" to flourish: nutrition, touch, movement and mental complexity. Here at Arizona Doggy Dude Ranch, we are proud to be at the forefront oftraining strategies that build dogs who are balanced mentally and physically, as well as obedient, and a joy to live with.
Nutrition Food Touch Food Movement Food Brain Food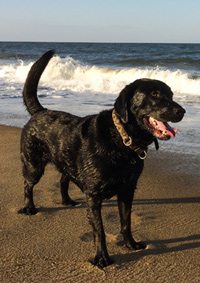 Brody, 5yrs here, was trained at 5 months of age and has grown up in a rich and complex off leash world with his family. The best life I could wish for any dog.
Nutrition food - All dogs need balanced age appropriate nutrition with high quality assimilable proteins without the ingredients and additives that severely affect health and behavior.
Touch food - All dogs are tactile creatures. With others of their kind they are constantly bumping into, nose touching, or curling up on, near, or with another dog. They crave and need hands on affection from us that mimics the constant tactile stimulation they would get were they living in a group of dogs.
Movement food - All dogs are social creatures whose culture is based on movement. Movement serves as language and commentary, as well as cultural history and context. In addition, dogs live in a neurological context in their bodies which demands movement stimulation for their well being – what we call proprioception.
Brain food - All dogs require mental complexity to avoid self destructive behaviors ranging from mildly bored and digging in the back yard to somewhat neurotic, all the way to extremes of anxiety, fear and/or aggression. Dogs without mental stimulation will always channel that need into noxious behaviors.